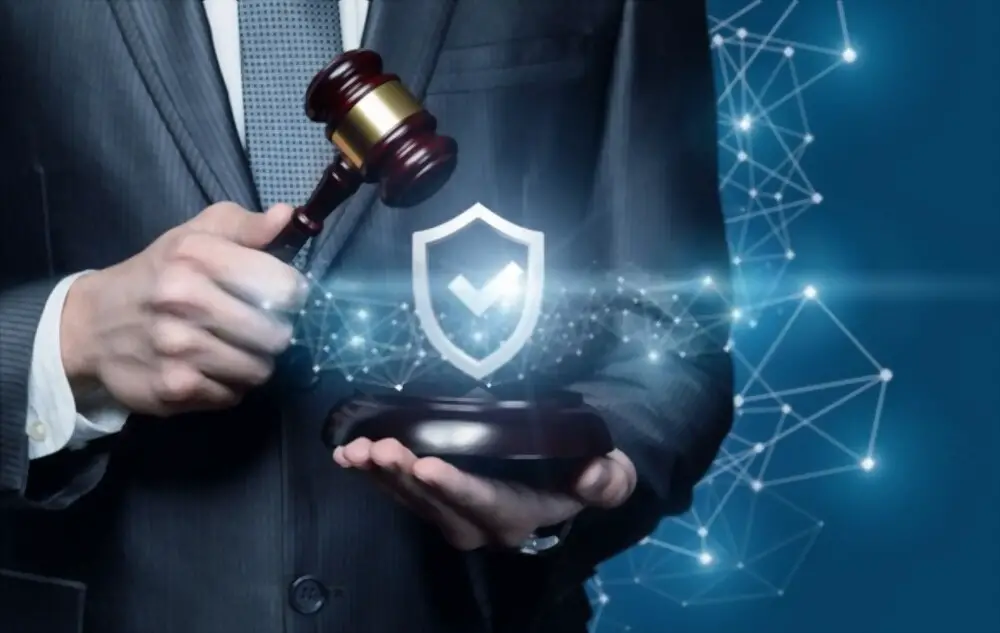 About Law Shield firms
The Law Shield firm is a company founded in 1972 by businessman and visionary, Mr. Harland Stonecipher. Stonecipher founded the company after being involved in a serious vehicle accident. Although he had car insurance to assist in his vehicle damage as well as health insurance to cover his hospital bills, he was completely unprepared for the legal expenses he quickly incurred.
Mr. Stonecipher quickly realized that although the United States has long had one of the world's most advanced legal systems offering "justice for all", oftentimes that justice comes at quite a steep price that the average American, unfortunately, struggles to afford.
He decided to create a solution and thereby offer top legal services to Americans everywhere at a fraction of what those same services would normally cost. Pre-Paid Legal Services was born.
The company expanded quickly and was even listed on the New York Stock Exchange where it was a consistent top performer. The company,  in June of 2011, was sold and completely transferred to Midocean Partners.
The idea to restructure and rename the firm to Law Shield firms was formally declared at the establishment's meeting in Dallas, Texas on September 10, 2011. Law Shield lends its services throughout the United States of America, and also in four (4) Canadian provinces.
Law Shield firms Service Summary
Members can access Law Shield firm's services every month. Members have access to a large number of service offerings that are customized specifically to suit their unique needs. At the rate of about $26 a month, (one of the most popular plans), the company offers its members a package they refer to as the Family Plan. This plan provides members with six (6) main areas of coverage viz:
Related Post: The Pros and Cons of Texas Law Shield and 4 Important Categories of Weapons
Preventive legal services Coverage:
The Legal shield aids members to avoid or escape falling prey to hitherto preventable legal problems. This is achieved by providing its members with access to premier law firms in the state. Hence, the law shield firm gives members unlimited consultations by either phone or mail. Members can have wills processed for them as well as letters or phone calls written or placed on their behalf by the law firm.
The Legal Shield provider advice and Consultation in areas such as:
• Gun owner rights
• Carry and license requirements
• Advice on were carrying your concealed firearm is allowed
• Advice on were carrying your firearm is openly allowed
• Recent changes in gun laws
Motor vehicle incidents Coverage:
When members are involved in unfortunate incidents such as manslaughter, involuntary manslaughter, negligent homicide, and other vehicular homicide charges, the law shield firm provides them with representation and consultation as needed.
Trial defense Coverage:
Law shield firms provide eligible members with hours of their law firm's time for civil or criminal suit consultation and representation. If members need additional hours, they can get it at a significant discount on the law firm's regular hourly rate. 
Coverage for all legal weapons
Legal weapon owners are also covered under the law shield. Hence, If you own, and use a firearm or any legal weapon in the US, you are covered under the US Law Shield. The US law shield also covers the use of all other legal weapons.
The IRS audit coverage:
Members have access to up to 50 hours of a tax attorney's assistance in case they are audited by the IRS.
Provision of Considerable Discount:
This package provides members with a 25 % discount on the law firm's regular hourly rate for legal issues that do not fall within the four areas of coverage.
Law Shield firms also offer its members 24/7 access to an attorney should they be detained by police, be involved in a car accident, etc.
Another one of Law Shield firm's more popular services is its Identity Theft Shield. For a monthly fee, this service provides continual monitoring of a member's credit profile as well as full forensic restoration services in case their identity is compromised.
Compensation
Law Shield firms market their services through a diverse network of business affiliates known as independent associates. To enroll as an associate one must pay a one-time fee of $249. The company provides marketing materials, support, and ongoing training.
Law Shield firms pay advanced commissions on the sale of their membership plans. These upfront bonuses can be quite lucrative allowing associates to generate large commissions paid daily. Law Shield firms associates also can recruit other associates to market the company's services and recruit associates. Commissions overrides are given to associates on the sales efforts of members under their sales team.
The Missing Piece
The Law Shield firm's financial opportunity provides associates with a fantastic opportunity to build a lucrative home-based business and achieve financial independence. However, as with any business enterprise, an associate's chances of success are directly related to hard work and effort to achieve maximum results.
Although Law Shield firms may sometimes provide their associates with potential customers or lead the reality is that the vast majority of an associate's responsibility is to find new customers and sales associates on their own. This presents numerous challenges for any associate especially those who have not been able to grow a business beyond their friends and family members.
However, with the dramatic rise of the internet, Law Shield firms associates can now equip themselves with dynamic new online marketing strategies and approaches that will help them grow a successful Law Shield firms business without having to chase friends and family members around. Mastering online marketing strategies is a critical component to success in Law Shield firms and for many associates, it is the "missing piece" to achieving great success with this company.
Above all, U.S. Law Shield fosters the empowerment of members through knowledge, education, and a self-defense mindset. It exists to support and protect the fundamental legal rights of eligible members in a potentially hostile legal system while delivering peerless service and accessibility through its vast community of affiliate facilities and Independent Program Attorneys.