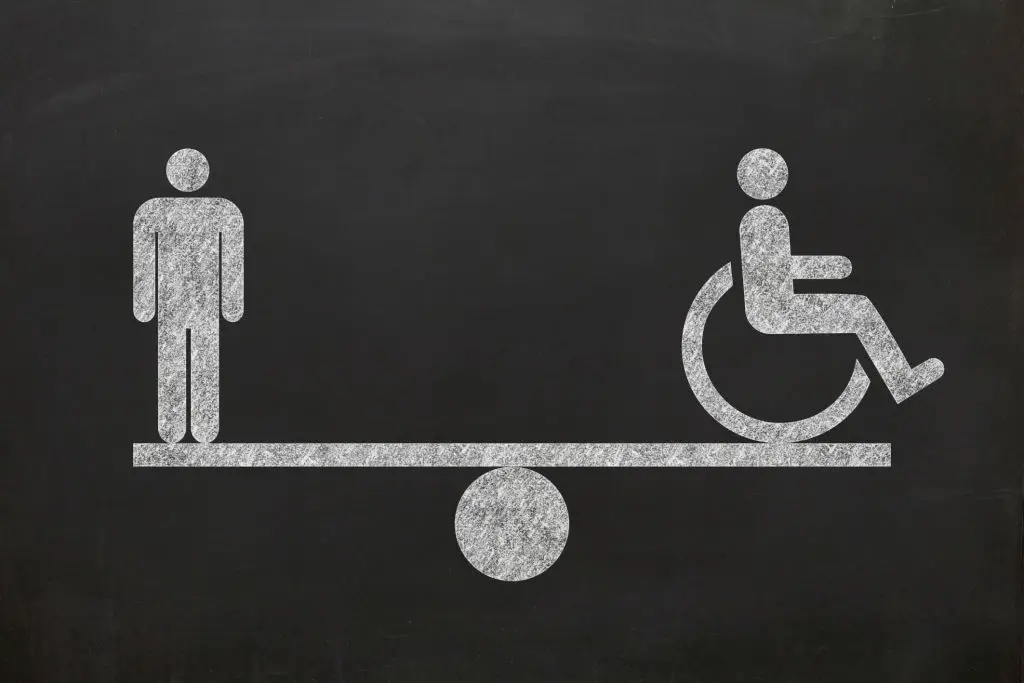 Louisiana disability law, under the Americans with Disabilities Act (ADA) protects 56.3 million Americans from discrimination in all walks of life, including the workplace, educational institutions, and transportation.
Enacted on July 26, 1990, the ADA guarantees Americans with disabilities unrestricted access to buildings frequented by the public, equal employment opportunity, and equal access to government services.
What is Disability?
Disability in the context of law means:
• A mental or physical impairment that limits to a great extent one or more major activities in a person's life;
• A documented report of such an impairment
• Public knowledge of the existence of such an impairment
Employment and the Louisiana disability law
Coming down to Louisiana, the Employment Discrimination Law in Louisiana prohibits employment procedures that segregate against an otherwise qualified individual on the grounds of disability. The Law extends to employers with twenty (20) employees and above (LA Rev. Stat. Sec. 23:301 et seq., Sec. 23:368).
This far-reaching law is the culmination of decades of activism and struggle. Since its adoption, it has been amended several times to broaden its scope and ensure more effectively the equality of all citizens in matters of civil rights.
Who is an 'Otherwise qualified individual with a disability?
An "otherwise qualified individual with a disability" is a disabled person who, with adequate provisions, can perform the essential functions of the job and responsibilities given to them.
What are 'Adequate Provisions'?
Employers must make adequate provision for a worker, or workers with disability. An exception is when such provisions will cause the employer unnecessary difficulty.
When trying to ascertain if an accommodation will cause an unnecessary difficulty for a firm, the following must be taken into consideration:
• The employee or applicant for whom they are making such provision for;
• The specific disability of the employee or applicant;
• The working environment;
• The essential job duties of the position;
The Law also contains a distinct outline that forbids discrimination of individuals based on genetic disability such as the sickle-cell trait (LA Rev. Stat. Sec. 23:352). The provision extends to employers with twenty (20) employees and above.
The federal Americans with Disabilities Act (ADA) also employment practices that discriminate based on disability. The ADA covers employers with 15 or more employees.
Although the ADA has similar provisions to the state law, an amendment changed the ADA's definition of a "regarded as" disability.
Driving and the Louisiana Disability Laws
It is important to understand the laws and guidelines on disabled drivers in your state, even if you are not disabled. Each state has slightly different laws regarding impaired driving.
In Louisiana, you are eligible for a disabled parking permit if you suffer from any of the following:
Severe breathing difficulty resulting from respiratory tract infections
You need portable oxygen
You cannot walk 200 feet without resting or needing someone else to help
A heart disorder classified as a Class III or IV by the American Heart Association
Legal blindness
Any disorder that limits your mobility
If you need a wheelchair, cane, crutch, or other assistive devices to be mobile.
If you think you are suffering from one or more of the following conditions, you may want to apply for a license plate or a license plate for a disabled driver, which will allow you to benefit from special parking privileges.
I feel I have one or more of these conditions. What is the next step?
You will have to complete a Disabled Parking Identification Application. In addition to this form, you must complete a certificate of motor impairment issued by a forensic doctor (Download DPSMV 1966 FORM ). Your doctor must complete this form to certify that you suffer from one or more of the above conditions and that you need special parking privileges.
Examples of eligible medical professionals who can complete the DPSMV form:
A podiatrist
An advanced nurse practitioner
A licensed physician
An ophthalmologist or optometrist
A chiropractor
An osteopath
Have that medical expert complete and sign the portion of the application they need to complete, then return it to the local Louisiana DMV.
Please note that in Louisiana if your doctor certifies that you cannot go to the DMV to submit your form in person, that you can have someone go and apply for you. This person will need a color photo of you, your medical certificate, and they will need to be able to answer questions about your disability.
Are the signs free?
In some states, signs are available free of charge. In Louisiana, posters cost three dollars. You will receive a plaque if you are eligible to receive one.
Where can I display my plate once I have received it?
You should display your plate from your rearview mirror. You only need to display your plate when your vehicle is parked. Please make sure the expiration date is facing the windshield, in case a law enforcement officer needs to inspect your sign. If you don't have a rearview mirror, you can place your placard face up on your dashboard.
Do I have to apply for a license plate or license plate for a disabled driver? What is the difference?
You go through the same process to apply for a license plate or license. However, licenses cost $ 10 and posters cost three. License plates are valid for two years, while permanent plates are valid for four years.
How do I know what type of plaque I will receive?
The plaque you will receive will match the severity of your condition. You will be given a temporary plaque if your condition is considered minor, which means it will go away a year or less. Louisiana is an exception by offering one year for their temporary posters rather than six months, as many states do. Permanent signs and license plates are available if your condition will take longer to clear or if your condition is permanent. Permanent plates are valid for four years and license plates are valid for two years.
Where can I park once I receive my plate and/or license plate?
Once you receive your plaque or plaque, you can park wherever you see the international symbol of access. You can also park for two hours longer than the posted limits (three more hours within city limits) unless parking is prohibited due to traffic if you are parked in a fire lane. You may never park in areas marked "no parking at any time" or in bus or loading areas.
Can I lend my sign to a friend, even if the friend has an obvious disability?
No, you can not. Your plate must be in your possession only. Lending your sign to someone else is considered abuse and can result in a fine of several hundred dollars.
What if I am a Veteran with a Disability?
If you are a disabled veteran, you must present to the Louisiana DMV office a copy of your registration, an affidavit from the Department of Veterans Affairs that proves that you are eligible for a disabled driver's license plate, and payment of the transaction fee.