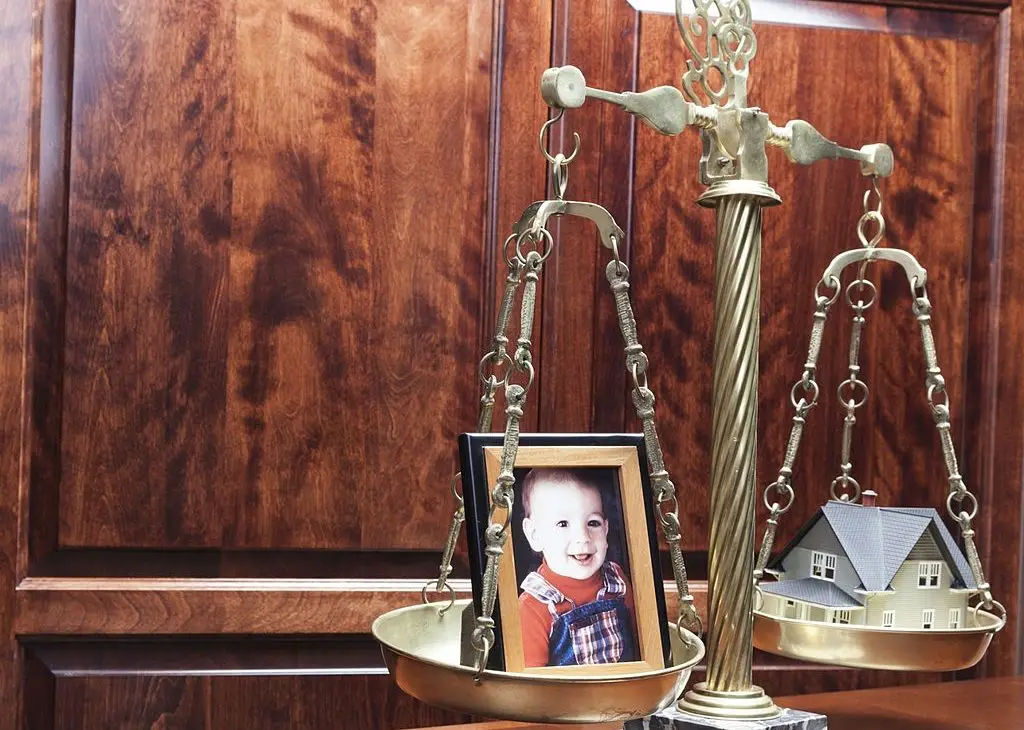 Introduction
A family law attorney is a legal professional specializing in personal law, and mainly competent in family matters – legal unions, divorce, filiation, family patrimony, etc. 
The family law attorney is a legal professional specializing in personal law and particularly in matters relating to the family. They address all questions related to nationality, civil status documents, domicile, minors, and protected adults. According to the American Bar Association, family law is an important aspect of the legal profession which covers the following areas:
breakup and separation of the couple;
knowledge of the psychological process of separation;
parental authority and child psychology;
annulment of matrimonial regimes (divorce);
family taxation;
private International Law;
family property law;
joint possession and inheritance law;
rights of vulnerable persons;
The family law attorney specializing in family law can practice under different statutes:
Collaborator or partner in a law firm: They collaborate or work in partnership with other lawyers, within a generalist or specialized firm to assist in family matters.
Self-employed liberal profession: A family law attorney can set up a personal law chamber where they can enlist the services of a secretary and other relevant staff.
The Family Law Attorney's Area of Focus
Non-litigation
Family lawyer attorneys play advisory roles and drafts legal documents. For example, they can guide the future bride and groom on the best matrimonial regime given their patrimonial situation, and draw up their marriage contract. They are also competent in reconciling the interests of estranged spouses and establishing their divorce agreement by mutual consent.
Family lawyers can also be consulted in issues relating to succession, tutorship, counselling and preventive guide. 
Litigation
In the event of a breakdown of the marital union between spouses, the family law lawyer assists their client and represents them before the family court.
The family law attorney is useful in cases of parental authority and custody, visitation rights, alimony and compensatory allowance, division of property, all types of domestic violence, and in the event of litigation surrounding an inheritance or an adoption.
What Types of Disputes should a Family Law Attorney Handle?
The services of family lawyers are particularly in high demand in issues relating to divorce. They assist spouses to handle the amicable splitting of finances and properties in the event of marital breakdown. They also handle questions relating to the children of separated parents. He acts during the procedure, whether it is amicable (by mutual consent for example) or for fault.
He is also competent in all disputes related to family matters. It is advisable to hire a family law lawyer concerning domestic violence, disputes related to guardianship, and in the event of litigation during an adoption procedure or in the presence of conflicts relating to succession.
Why do I need a Family Law Attorney?
In some cases, the use of a lawyer is compulsory to be represented in court. For example, the representation by a lawyer is obligatory for all divorce proceedings; be it divorce by mutual consent or not.
A lawyer may not compulsory for some other cases such as alimony, a problem during the termination cohabitation (distribution of assets, custody of children, etc.). However, it is always wise to seek the assistance of a lawyer for several good reasons:
the lawyer is not just a defender: even if you do not want to go to trial, his services can be very useful to you. He can draft legal documents on your behalf, advise you on the best steps to take, or even assist you during an amicable negotiation.
the lawyer will give you the best advice concerning the procedure which you wish to initiate. Even if you are convinced that you are within your rights, it is better to have the opinion of a professional who knows the rules of law and case law relating to the problem which concerns you. He will know how to apply them to your particular situation and your needs. The competence of the lawyer is not limited to an encyclopedic knowledge of the rules of law and legal information. The lawyer is best to decide if conciliation or mediation measure, which is faster and less confrontational, will be more suitable for you.
the lawyer can help you put together your case. Acting in the wrong jurisdiction or not meeting legal deadlines can waste a lot of your time, and having your case sent back several times without understanding the cause can be very frustrating. A lawyer will help you in all these steps and inform you regularly about the course of the proceeding. Likewise, you can be sure of the facts you are relying on and convinced that the law proves you right, you risk losing your case if you have not thought of obtaining valid evidence to attach to your case. Here again, the advice and insight of a lawyer will be of invaluable support.
Qualities of a Good Family Law Attorney
Below are few qualities to look out for when looking for an excellent family lawyer:
Good knowledge of the family court Judges
When choosing a family lawyer, it is important to choose a lawyer who has been in practice and is conversant with the judges in the family court where your case is being adjudged.
Some family court judges, for example, often decide half and half, others tend to withdraw custody of the children from the most contentious party, others do not appreciate requests for postponement of the hearing, etc.
The local lawyer who knows these little elements specific to his jurisdiction is at an advantage as he knows the right steps to take at every turn of the proceeding.
A lawyer available and attentive to his clients
A well-organized and efficient lawyer will be able to free up time to answer emails or call his client when necessary. Carefully examining all your emails and makes it a point of honor to respond quickly. Availability is essential on subjects as sensitive as the family.
A lawyer who knows how to appease divorce matters
For difficult divorces and conflicting cases, it is sometimes useful to know how to calm things down. It may be better to give in on some minor points to get the main demands. Likewise, for the welfare of the children or the speed of the divorce, some clients prefer to waive some of their rights. A good lawyer informs and warns you of the consequences of your choices, with the understanding that human stakes are sometimes more important than the financial aspects.
Vigorously Defending Your Interests
When the opposing party's demands are exaggerated, a good lawyer will defend your interests energetically and firmly. He knows how to find the right legal foundations and negotiate with skill.  In matters of separation or difficulties relating to children (custody, support payment, etc.), the lawyer sometimes organizes four-party meetings (the lawyers and the parties), which often makes it possible to reach an agreement – at least partially.
A Lawyer that does not outsource your business
A good lawyer will never subcontract your case to another lawyer. The lawyers of the firm who will have prepared your case will be present during the hearing and will not be replaced by a lawyer whom you do not know.
By limiting the interfaces, all the elements that you have entrusted are taken into account.
A fast and efficient lawyer
A good family lawyer is diligent and efficient. With him, the files move forward and he keeps you informed of the progress of the current procedure. He will contact you as soon as a point is necessary or a new element appears in the file. The firm engages in a form of partnership with the client.
Finally, to get the most out of a good lawyer, the client must also be responsive and respond precisely and quickly to the firm's requests.
How do I get a Good Family Law Attorney?
Checking out Around
You can employ the services of a lawyer you know or one recommended to you. Do not make the mistake of choosing a lawyer who is not an expert in family law all because he was known to you. Also, avoid choosing a lawyer who is too close to you because he may lack the needed objectivity to handle your case.
However, a distant or an unknown lawyer with a specialization in family law (based on recommendation) is your best bet anytime.
Try Official Websites and Online Directories
Lawyers today have an official website detailing their portfolio, their mode of operation, and the lawyers in their team.
Alternatively, you can check out directories like the American Academy of Matrimonial Lawyers for the listings of competent lawyers around you. There is no law mandating you to hire a lawyer from the Bar closest to you, however, if you are in the context of compulsory representation, you will have to choose a candidate lawyer registered with the Bar to which you belong. the court where your case will be tried to take the necessary steps and represent you in court.