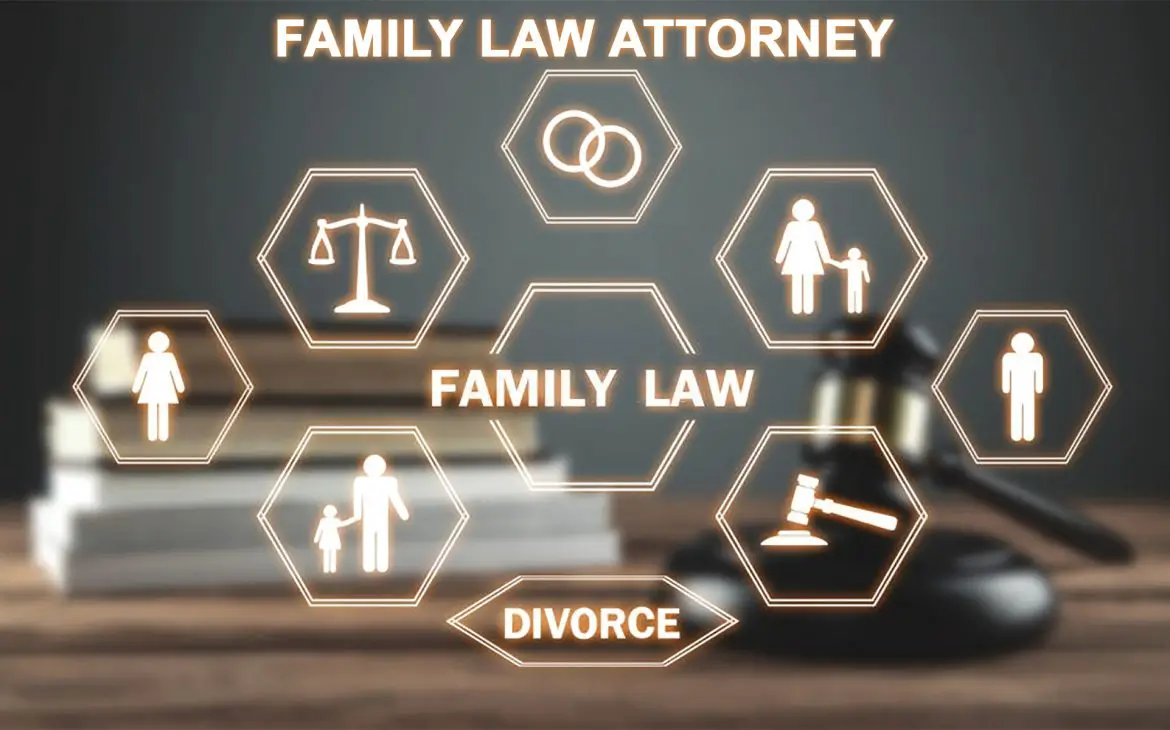 The family is not just the most important nucleus in our society, it is also a rewarding and safe haven to its members such as couples, children and all other relatives. The family unit helps us to create and maintain amicable companionship, acceptance and even a sense of belonging.
As a result of the close ties shared by families, most people are often nonchalant about taking legal action when it comes to family matters. Hence, they find themselves trying to figure out the importance of family law and the need to hire a family law attorney. Experience has however taught us that there are many reasons why you may need the services of a family lawyer.
The fast-changing times occasioned by the prevalence of crises in many families make the need for a family law attorney more important than ever. That is why in this article, thelawaroundhere left no stone unturned while outlining the usefulness of having a lawyer in family law, and the different solutions that lawyers can bring to family cases.
Who is a Family Law Attorney?
Most people have no idea who a family law attorney is. A 2018 National Marriage Divorce rate report published by CDC, revealed that from the year 2000, the divorce rate in the US has been on a progressive decline. This may be linked to the fact that many families in the US are coming to terms with the relevance of family law attorneys.
A family law attorney is a legal expert who can represent you or defend your interests when a private family matter is discussed in a court setting. Family law is thus a private law governing relations between individuals of the same family or linked by a clearly defined family relationship. A lawyer in family law can thus intervene within the framework of a marriage, child custody, and adoption file or an inheritance.
The responsibilities of a family law attorney are many. On one hand, the lawyer can play the role of an advisor and representative. On the other hand, they can play the role of an assistant to save their client from stressful legal procedures. In many countries like America, Canada and UK, the family lawyer is bound by the same ethics that apply to any other branch of law.
In what context is a family law Attorney used?
Couples Affairs
The family lawyer specializes in couple affairs. They are in charge of all aspects relating to a couple's relationship such as:
Marriage: the family law attorney is of drafting all marriage contract, and they also issue advice on the matrimonial regime to be adopted;
Divorce: When a marriage goes sour and the only option left is divorce, a family law attorney has to assist the spouses to seamlessly go through the termination of the marriage contract. The family law lawyer is also responsible for the defense of the rights of the former spouses;
When Children are Involved 
The family lawyer is well qualified to handle cases involving children or child custody. The law provides a protective framework aimed at preserving the physical and moral integrity of children. Any parent can use it by requesting an educational measure. The lawyer in family law helps mothers or fathers to access legal options if they consider that their child's right is threatened in any manner. Subsequently, a parent can use a lawyer with expertise in family law to:
Establish an affiliate link if you are looking for paternity or maternity
Assign the parental authority of a person over a child who is not his
Adopt a child
Discuss the issue of child support, child custody, as well as visitation rights in the context of parental divorce.
 Protection for Vulnerable Persons
The family law provides for the protection of family individuals who cannot manage their interests on their own. Persons categorized as vulnerable include minors in the event of the death of parents,  aged adults or ailing individuals. Trusteeship is sometimes contested especially when there is a presence of conflicting interests in a family. In such situations, the family law attorney will intervene and carry out a protective measure.
It is therefore important to employ the services of a lawyer in family law for an advisory mission within the framework of a placing under guardianship or within the framework of protection for an adult and vulnerable person. This can be complex, but a specialized lawyer can be consulted on any matter regarding placing people under guardianship, whether they are young, mentally retarded or too old to be able to live independently.
Advisory Roles
You do not have to wait until you are faced with a serious family problem to consult a family lawyer. We often make the mistake of contracting a lawyer only when things have gotten out of hand, forgetting that the lawyer can serve an advisory role which saves stress.
In Succession Matters
It is essential to call on a family lawyer in the context of inheritance and donation of assets. Whether it is in the context of your inheritance or in the context of a family dispute surrounding the succession of a close relative, an attorney specializing in family law can help you find an outlet for all types of problems.
Do not wait for a situation to degenerate to meet a family lawyer. Problems in a family can have serious repercussions on the lives of family members as well as those of their descendants. Family lawyers specialize in these issues, and they are trained to provide advice meant to resolve family troubles through dialogue or mediation. If this is not possible, then they will support you throughout your procedures.
It Is important to understand that a family law lawyer is much more useful than you think. Because there is almost nothing you can today that does not require the counsel of a legal professional. Hence, to stay out of trouble and save yourself from avoidable stress, it is quite advisable to check around your home to find a competent family legal expert that will help you when need assistance. From the simple drafting of a marriage contract down to assistance with adopting a child through the implementation of solutions to organize inheritance rights, it is always useful to know a lawyer specializing in family law.